Established in 1985
, BTL Group Ltd. has grown into a renowned global provider of assessment technology and services trusted by some of the
world's highest profile providers of high-stakes summative assessments.
It serves the Surpass Community from offices in the UK (trading as BTL) and in the United States (trading as BTL Surpass Inc.)
Since 2007, BTL's core focus
has been the development of its award-winning Assessment Platform, Surpass. Surpass is considered to be one of the best solutions available and is used internationally to create, deliver and mark over 3 million computer-based tests every year.
BTL's success
has been due to its innovative approach to technological development, its passion for significantly improving assessment for everyone, its creative core, and its refreshing approach to collaboration with partners and Surpass Community members.
Our mission statement is simple, yet powerful:

"To significantly improve the assessment experience for everyone."
Wherever you are in the world, whether you are a test author, candidate, marker, psychometrician, teacher… Surpass is designed to give you everything you need and more, ready for when you need it.
---
The Surpass Community Year in Review:
Click to view Roundup videos from previous years.
---
Our Company Values
We take great pride in our company values and aligning them with those of the Surpass Community. Paramount to this is our attitude towards collaboration and transparency.
Collaborative
We believe that collaboration, transparency and respect are fundamental in building successful, long-term relationships.
Flexible
We employ hard-working, independent-thinking, and conscientious team players, who appreciate the value of flexibility and the importance of a good work-life balance.
Passionate
We are proud and passionate about the difference we make to everyone involved in the assessment process and take a positive approach to achieving success.
Creative
Creativity is at our core. It powers the development of our unique, intelligent and innovative solutions.
---
Chairman's Message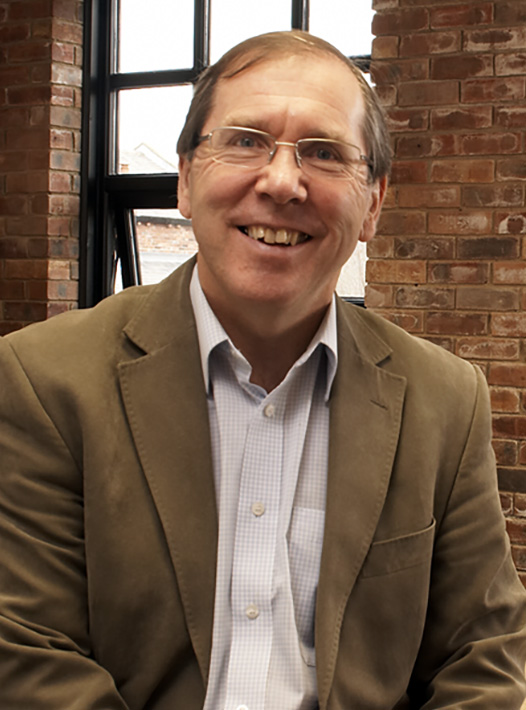 Since 1985, BTL has been helping organisations to develop and deliver e-Assessment and e-Learning programmes by using our reliable, secure and innovative technologies.

What really sets us apart is our passion for how this technology benefits the education process and how it can be used to truly push the boundaries of assessment. With this in mind, we have created one of the most comprehensive sets of e-Assessment solutions on the market, which enables organisations to transform their assessment processes, from back office management, content creation, and quality control, right through to exam delivery. We also believe that this same technology can improve the rigour and quality of the candidate's educational experience whilst also enhancing their learning.

We don't just rely on our technology; our team is dedicated to Assessment technology and provide an invaluable resource to partner with our clients and ensure the success of their programmes.

Some of the world's leading Awarding and Professional Bodies trust BTL systems to deliver their Assessment programmes.

Isn't it time we worked with you?

– Bob Gomersall, Chairman
---
Management Team
Dr Bob Gomersall – Chairman (BTL Group Ltd.)
Bob Gomersall founded BTL in 1985 and is currently Chairman. He was educated at the universities of Durham and Bristol and worked as a theoretical physicist at the Max Planck Institute, Stuttgart. He has taught physics at Manchester Grammar School and Bradford Grammar School (where he was Head of Physics).
He is also Chairman and founder of the Virtual College Group plc and the Advanced Digital Institute, and is a director of HF Holidays. Bob has a particular interest in innovation, and formerly chaired the Leeds City Region Business Innovation and Growth Panel. He is married with four grown up children, all engineers.
In 2017 Bob's commitment to improving the assessment experience was recognised with the "Lifetime Contribution Award" at the International e-Assessment Awards held in London, England.
Find out more about the e-Assessment Awards

---
Keith Myers – CEO (BTL Group Ltd.)
Keith joined BTL in 2000, bringing operational expertise gained during five years at Harry Ramsden's plc as Deputy Finance and Systems Director. Prior to this, Keith has held senior Financial and Operational roles in various organisations including an offshore insurance company based in Bermuda and Kunick Plc.
Upon joining BTL, Keith quickly moved from Head of Operations and Finance to become Managing Director. He has overseen the growth of the company from 20, to over 100 personnel, and has managed BTL's strategic development with Surpass
---
Sonya Whitworth – Managing Director (BTL UK) | COO (BTL Group Ltd.)
After more than 10 years of overseeing BTL's Operations, Sonya's professional yet friendly attitude towards staff, combined with her extensive knowledge of all aspects of BTL made her the perfect fit for stepping up to the Managing Director role for the UK office.
She continues her role as the Chief Operations Officer where she works with her teams who are involved in the whole lifecycle of a customer's journey: from the initiation of a project, through to the delivery and support of the continuous service. She is also accountable for BTL's Test Centre Network.
Sonya recognises the importance of process across the entire organisation to enable the continued successful operation of consistent and robust assessment delivery. She instigated and championed the internal project established to achieve ISO:9001 and ISO:27001 accreditation. As Managing Director she continues to support various projects across the business to drive continued improvement, growth and promotion of the company values.
Prior to joining BTL in 2003, Sonya worked for Accenture, the international Project Management Consultancy Company. She is certified in ITIL and achieved the PRINCE2 practitioner qualification.




In 2019, Sonya was a Silver Stevie Awards Winner in the "Female Executive of the Year – Business Products – 11 to 2,500 Employees" category.
Find out more about the Stevie Awards

---
Andy McAnulla – President and Chief Executive Officer (BTL Surpass Inc.) | Group Chief Technology Officer (BTL Group Ltd.)
Andy has worked in the global assessment industry, building e-assessment software platforms for over 17 years and was a board member of the e-Assessment Association for 3 years.
Technology in the industry has moved at a fast pace, and Andy has displayed a talent for innovation and understanding business processes of organisations within the assessment community. As our Group Chief Technology Officer, Andy has led a number of large-scale projects, as well as being responsible for defining and driving the overall product strategy for the Surpass: The Assessment Platform.
In 2017 Andy was promoted to President and Chief Executive Officer of our new US office to lead our continued growth in North America whilst continuing to provide product direction for our assessment technologies.
Andy has a strong technology background in software engineering and architecture, as well as being qualified in Scrum (an Agile software development methodology), ITIL, and Prince 2. Andy was also the winner of an award by the UK's Chartered Institute of IT (British Computing Society) for his contribution to designing and implementing a breakthrough assessment technology system that later became Surpass.
---
Jim Crawford – VP Global Business Development (BTL Surpass Inc.) | Business Development Director (BTL Group Ltd.)
In addition to managing the day-to-day actions of the Business Development Team, Jim works closely with technical departments in BTL, driven by the Surpass Community's desire for innovation and the integration of new emerging technologies directly into Surpass: The Assessment Platform.
He is also a regular speaker at assessment events with a focus on the international audience.
Jim's passion for creating better assessments started alongside his career in the education sector, when in 2005 he worked on e-Learning design for some of the world's most recognizable brands such as HSBC, UNESCO and Boots.
In 2010 he joined BTL's Content Production team, before later moving into the Service Design Team as the Product Owner responsible for overseeing the design and development of the new SaaS version of Surpass.
Following the release of Surpass as a SAAS product, Jim's journey through BTL and involvement with the various stages of service involved with Surpass, made him a perfect first point of contact for new prospects, filling a pivotal role in coordinating a variety of teams within BTL, ensuring the product meets the vision of the growing Surpass Community.
---
Sue Harris – Finance Director (BTL Group Ltd.)
Sue joined BTL in 2017 as Company Accountant off the back of an excellent career managing financial operations for a range of organisations.
Sue graduated from Birmingham University with a BSc Honours in Industrial Mathematics, starting as trainee Chartered Accountant with Coopers & Lybrand (now PwC), including roles in audit and IT departments.
Post qualification her experience spanned a range of industries and sizes of organisation, working as Group Financial Controller at PKL Group, UK Business Finance Manager for Xerox Electronics, Company Accountant for Pan Medical, Finance Manager at Weir Waste Services and Company Accountant at Simply Groups.
As BTL continues to grow in size and complexity it is important to have experienced financial management and Sue has transformed the accounts function since her arrival, providing vital input regarding all financial aspects of the business. In January 2019 she was promoted to Finance Director and now overseas all BTL's UK and US financial activities.
---
---
Accreditation and Awards
ISO9001
BTL's quality management system is certified to ISO9001:2015.
This is regularly audited by the Centre for Assessment in order to ensure continued conformance.
 Our Certificate number is: 11/0334
 View our Scope & Policy Document
---
ISO27001
BTL Group achieved certification to the ISO/IEC 27001:2013 standard on 25th July 2017.
BTL Group's Information Security Management System is assessed by Centre For Assessment, a UKAS accredited certification body.
Our certificate number is: 17/0103
---
Prince2™
PRINCE2 is an internationally recognised qualification for effective method-based project management that is widely used and accepted in both the public and private sectors. BTL uses PRINCE2 principles in all of its projects, ensuring that all projects run smoothly and effectively as well as making optimum use of resources.
---
ITIL®
BTL is dedicated to providing its customers with continuous and consistently excellent services, regardless of client or size of project, and believe that the implementation of ITIL practices will help them achieve this.
ITIL (the IT Infrastructure Library) is the most widely accepted approach to IT service management around the world. ITIL provides a cohesive set of best practices, drawn from the public and private sectors internationally.
---
Federation of Awarding Bodies
BTL is proud to be an affiliated member of the Federation of Awarding Bodies (FAB). FAB has a long history of representing the UK awarding market and is instrumental in ensuring best practice and quality in the education and assessment of learners within the UK.
---
e-Assessment Association
For many years BTL has been a sponsor and champion of the e-Assessment Association (eAA), a not-for-profit membership organisation based in the UK for consumers of, producers of, and those with an interest in e-Assessment. The association champions excellence and innovation in e-Assessment on an international scale with 3 major goals:
To provide professional support and facilitate debate and discussion between people involved in this field of expertise
To create and communicate the positive contributions that technology makes to all forms of assessment
To develop statements of good practice for suppliers and consumers of e-Assessment technologies.
Membership to the eAA is free and you can register here.
---

BTL is on the Information Commisioner's Office (ICO) Data Protection Register.
Full Details:
https://ico.org.uk/ESDWebPages/Entry/Z5225895